PAST MASTERS
Dial House 2001 - Our first show with former Shadows bass player Brian 'LICORICE Locking.
Tilburg, Holland 2002 - Team photo with Bruce Welch & Licorice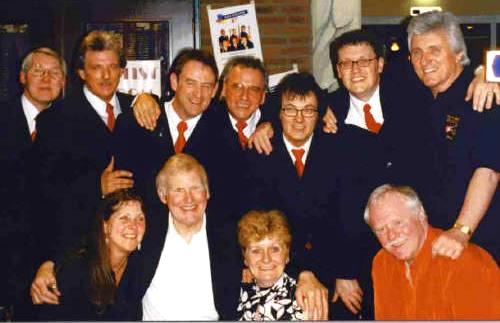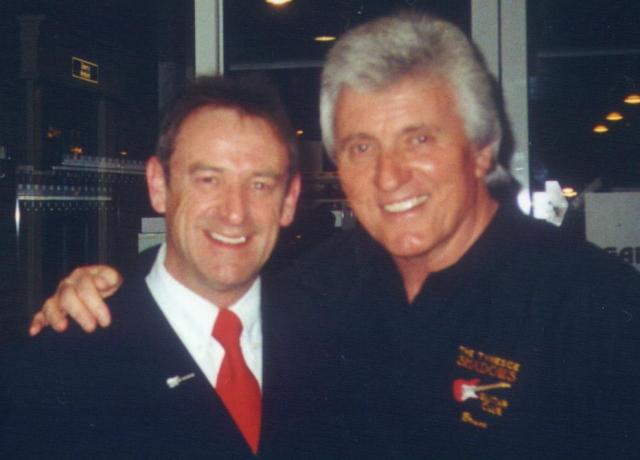 Derek with Bruce at Tilburg 2001 and Dave   with Jet Harris at Shadowmania 2001
As a fifteen year old teenager starting out as an aspiring lead guitarist, I could never have imagined ever meeting our heroes The Shadows, let alone playing in bands with them and being invited to play on Bruce's shows - 
These moments were indeed priceless!
This was me at fifteen with my first guitar 
Priceless moments . . . . . .
Hank & Robbo checking the tour programme . . . . .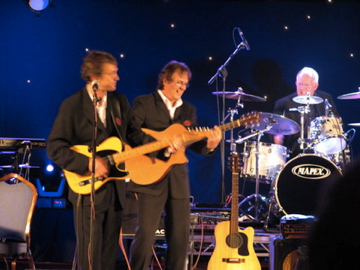 Warren Bennett, Robbo & Brian Bennett - Shadowmania 2006.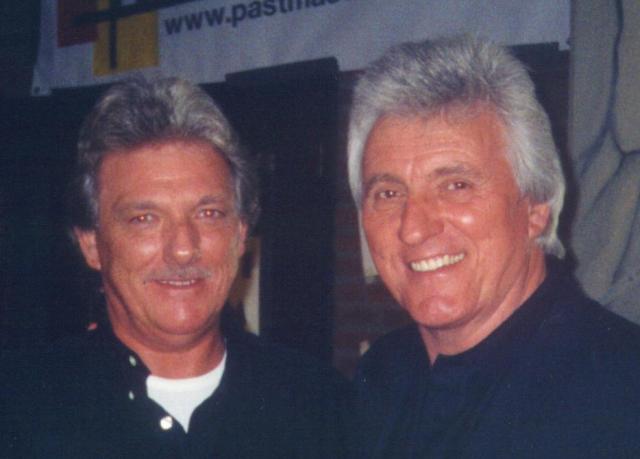 Malc Towndrow  &  his hero . . . . .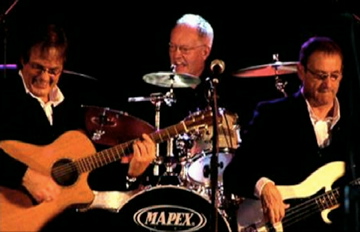 My favourite picture, I used to try and imagine what it would be like playing with a drummer like Brian Bennett, I now know.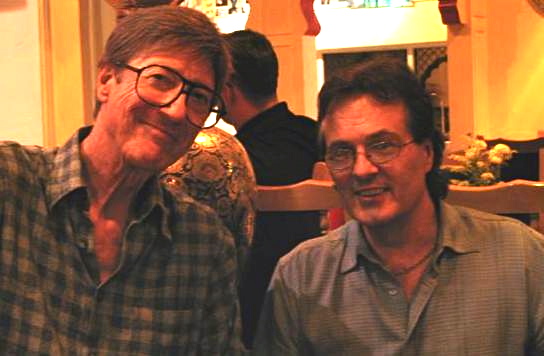 . . .  and below, forty two years later at an Indian restaurant in Nottingham,  snapped by Brian Bennett . . .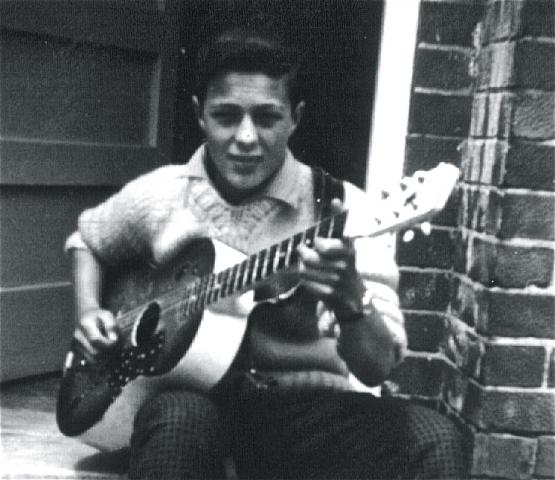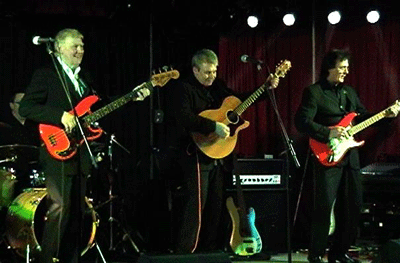 Peterborough, the Hotpoint club in 2003 with Licorice Locking and Shadows current bassist
Mark Griffiths who kindly deputised for Derek.
Blackpool 2006 at The Shaddicts Xmas bash - Licorice & Damion in full flight . . .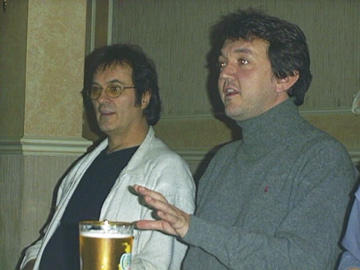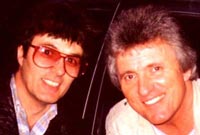 Outside the De Montfort Hall, Leicester 1990